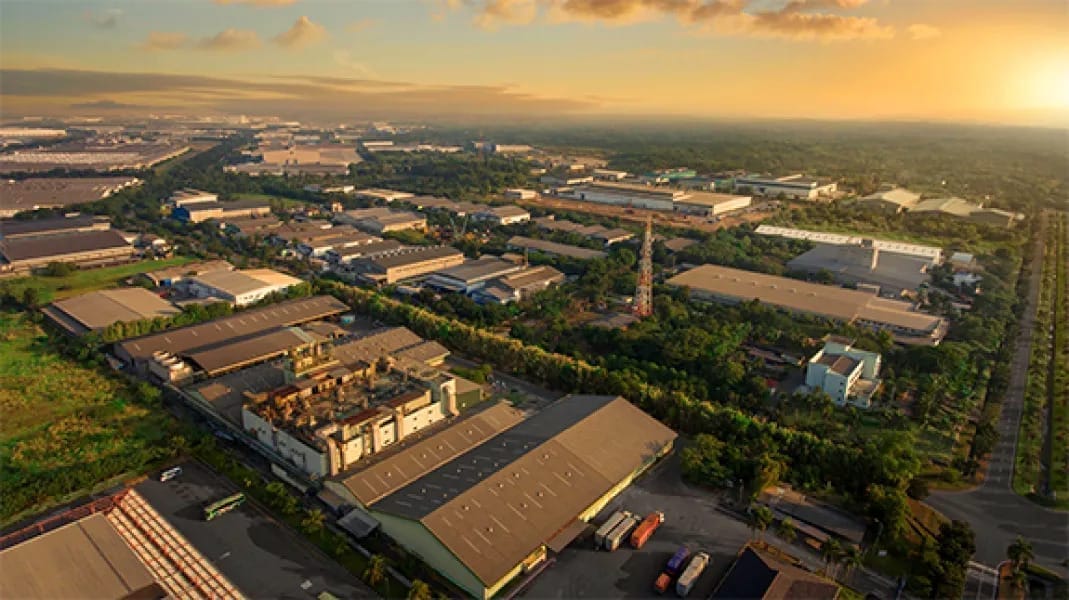 Industrial area developers in Karawang & Subang Indonesia
PT Suryacipta Swadaya (est. 1990) is a member of PT Surya Semesta Internusa Tbk (SSIA), also known as Surya Internusa Group, one of the longest established business groups in Indonesia.
SSIA is a public company which businesses include:
Property development & management
Construction
Hospitality
PT Suryacipta Swadaya Focuses on Developing & Managing:
Our Vision & Mission
Vision
To be the largest, most reliable, trusted & respected
sustainable industrial city for a better Indonesia.
Mission
To create value to customers & other stakeholders by providing high-quality industrial city & services.
INDONESIA & SURYACIPTA:
Positioning That Drives Your Growth
From The Desk of President Director,
Johannes Suriadjaja
Dear Investors,
Investing in Indonesia is increasingly attractive.
Known as one of the Asia Pacific Tigers, Indonesia has:
1.9 million km² of land & abundant natural resources
278 million population
USD 1.1 trillion GDP in Southeast Asia & rising over the time
187 million young & capable workforce
Indonesia has tremendous growth potential & now firmly stable, thanks to 25 years of vibrant democratic government.
With the current improvement in investment climate & higher global profile, Indonesia is showing a clear strength.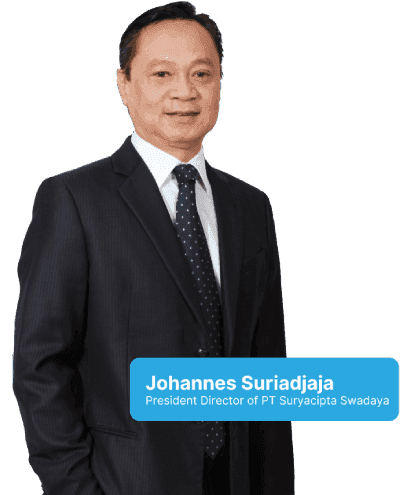 Fully Integrated Smart Industrial Area in Karawang & Subang, West Java
PT Suryacipta Swadaya offers vast land to develop various industries. It is the home of 155 prestigious global companies.
Well located in the heart of the industrial belt of West Java, the estate offers a congenial setting for businesses to take shape because of easy accessibility & connectivity.
The estate features a world-class infrastructure:
Roadways & Railways
Seaports & Airports
Power Generation & Distribution
High-Speed Internet
Commercial activities, and many more.
This makes Suryacipta one of the most sought-after industrial estate in Indonesia.