In handling the waste from industries, Suryacipta is equipped with a state-of-the-art facility that uses modern wastewater processing and treatment technology. To ensure compliance with National Environmental Standards, Suryacipta applies eco-friendly practices such as commissioning of the wastewater treatment plants that utilize Organica's green technology originated from Hungary. Unlike other wastewater treatment plants that use chemicals, Organica Waste Water Treatment Plant utilizes the use of aerobic bacteria such as protozoa, rotifers, etc. in its process.
The phase 1A of Organica Waste Water Treatment Plant (Organica) started construction in September 2016 and was inaugurated in November 2018. This first development generates a total capacity of 5,000 m³/day and have currently led to its full utilization due to the rapid development of Suryacipta's tenants.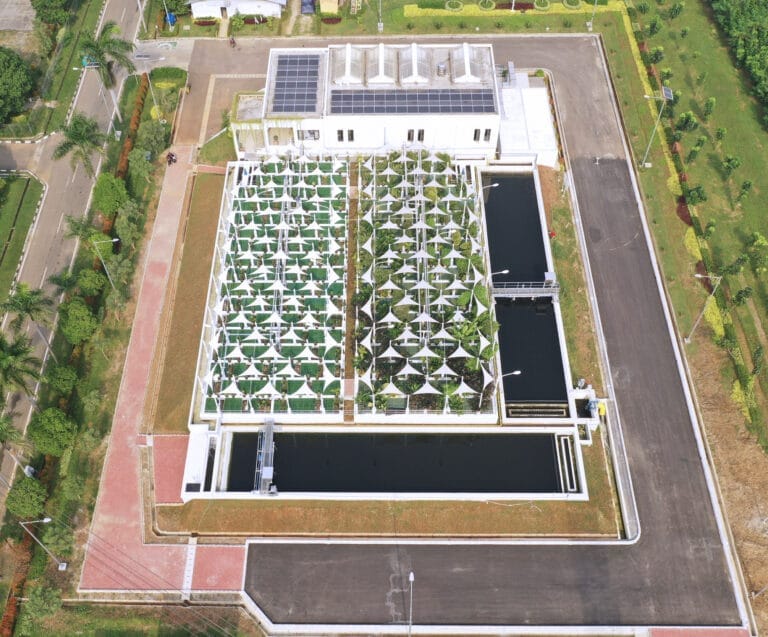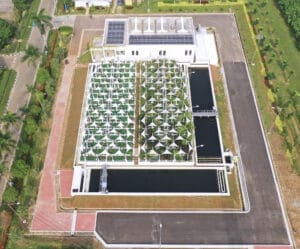 In order to meet the escalating demand, Suryacipta has continue with the development of phase 1B which is expected to provide an additional of 5,000 m³/day to the Organica. The construction of phase 1B was completed in early June 2020, followed by the organic testing (seeding) and Suryacipta's tenants will soon be able to gradually enjoy the Organica's full capacity.
With regards to the environmentally friendly value, The Karawang Region holds active participation in supporting the Harum Citarum program, which is an initiation by the government to reduce pollution in the Citarum River. Thus, The Organica is a notable supporter to the Citarum river rejuvenation and pollution clean-up efforts, by reducing the amount of wastewater being deposited into the river, in order to benefit the community.
This continuous improvement of facilities is an attempt of Suryacipta to provide optimal services for tenants and future investors. If you have further questions about Suryacipta and its facilities, you can explore the project menu on our website or contact our team to assist you.