PT Suryacipta Swadaya, a subsidiary of PT Surya Semesta Internusa Tbk. (SSIA) – the developer and management of Suryacipta City of Industry ("Suryacipta") and the integrated township, Subang Smartpolitan ("Smartpolitan") – has held the "Suryacipta Golf Tournament" on 17 June 2023 at Sedayu Indo Golf, Jakarta with the theme "Unlock the Thrill of Golfing by the Coast".
Suryacipta Golf Tournament was attended by 132 participants consisting of Suryacipta Tenants, Subang Smartpolitan Clients, and related stakeholders. This event was held as a media gathering to strengthen cooperation and deliver information related to the development of the integrated township "Subang Smartpolitan", which is designed to be a "Smart, Green & Sustainable" area for the future.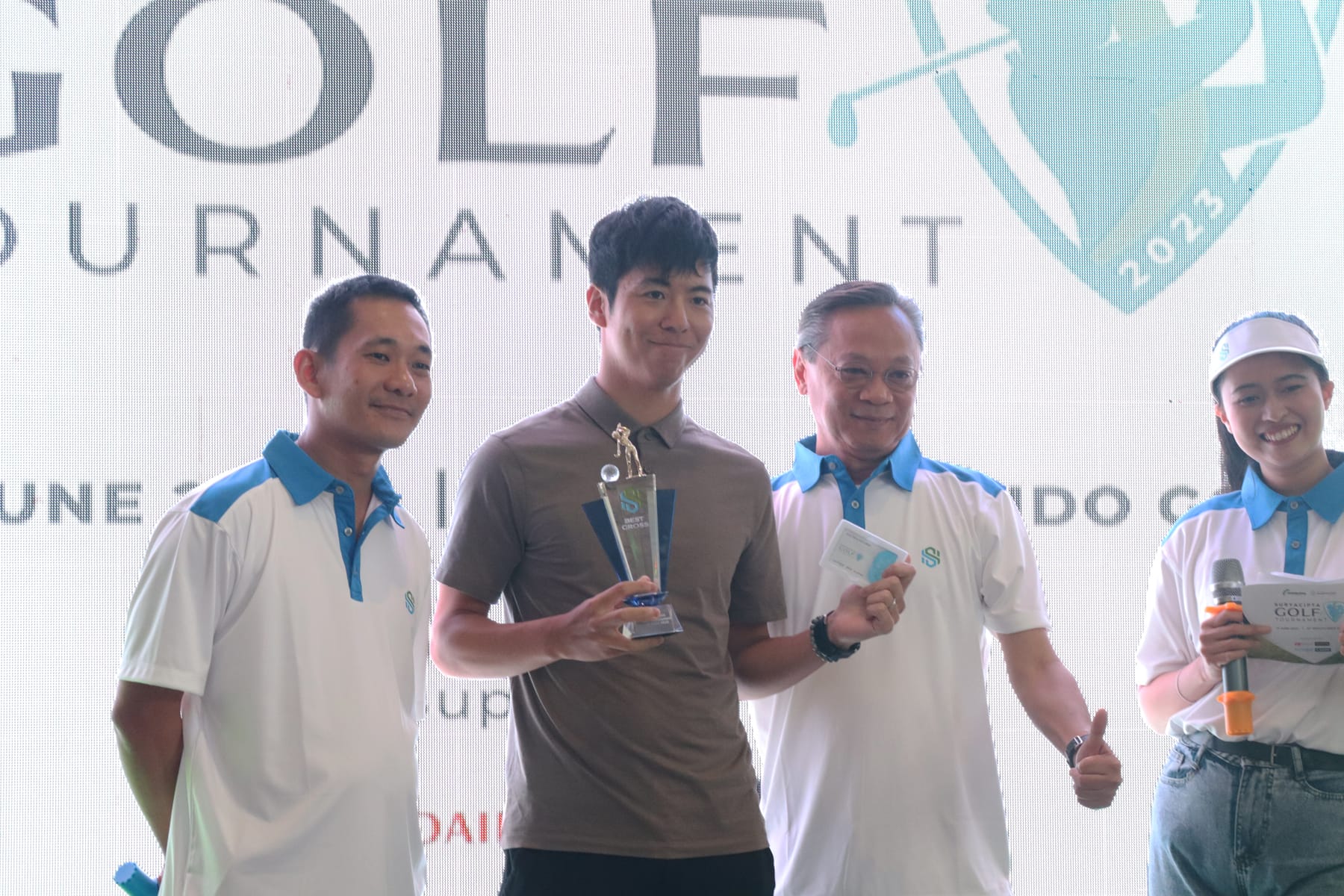 Binawati Dewi, as Suryacipta Head of Sales & Tenant Relations, mentions "We see high enthusiasm in golf from our Tenants and Clients, so we held the Suryacipta Golf Tournament as a medium to strengthen the relationship and a form of our appreciation for both Tenants and Clients of Suryacipta and Subang Smartpolitan with the hope of a solid and sustainable collaboration."
Proving to be solid, this event was supported and enlivened by prizes from the sponsors who are also Suryacipta Tenants. Among the prizes of the day includes the hole in one prize Daihatsu Rocky by PT Astra Daihatsu Motor, bank saving and Blink by PT Bank Tabungan Negara (Persero), Saige Le Cai – an electric bicycle by PT Saige Teknologi Indonesia, and support by PT iForte Solusi Infotek.
We hope this event will also open opportunities for Suryacipta to get new Clients in Subang Smartpolitan, because the 400 hectare of industrial and commercial land in Phase 1 is ready for handover in Q3 2023, said Dewi.
The land handover process is supported by massive infrastructure development around and within the Subang Smartpolitan area. Amongst the infrastructures includes the construction of the Patimban Access Toll Road, where one of the toll exit gates will be directly connected to Subang Smartpolitan.
As previously known, PT Nusa Raya Cipta Tbk, which is also a subsidiary of SSIA, is a member of the Patimban Access Toll Road Business Entity Consortium. This is a synergistic strategy carried out by SSIA, where the development of the Subang Smartpolitan area is integrated with participation in the provision of transportation infrastructure.
The Patimban Access Toll Road is targeted to operate by the second half of 2024 – the same time as the operational target of Subang Smartpolitan. Hopefully, these developments can attract more investors to set up their businesses in Indonesia; in which they can contribute to driving growth for Indonesia from an economic, social, and environmental perspective.